Are you ready to join the best industry in the country?
Here are all the details.
Training type: 1:1 in person with a model for the technique portion
Location: My salon at 482 W Hamilton Ave, Campbell, CA 95008.
Training days: Flexible, by appointment
Duration: 4 hours (2 hours of curriculum, 2 hours of hands on)
Training cost: $750 with a model sponsored by Bronze Palms
You are guaranteed education on:
✨ ingredients
✨ color theory
✨ troubleshooting
✨ language
✨ care
✨ scheduling
✨ misconceptions
✨ the business side of things
✨ continual education resources
✨ how to use & clean equipment (gun, machine, etc)
✨ and of course, our full coverage technique!
+ your certificate!
Bring: A pen and your questions! If you have equipment and solutions, bring them with you; it is not required to have them for this class they will be provided. The manual will be printed on heavy card stock for you to take notes on provided to you by Bronze Palms.
Submit your spray tan training inquiry below!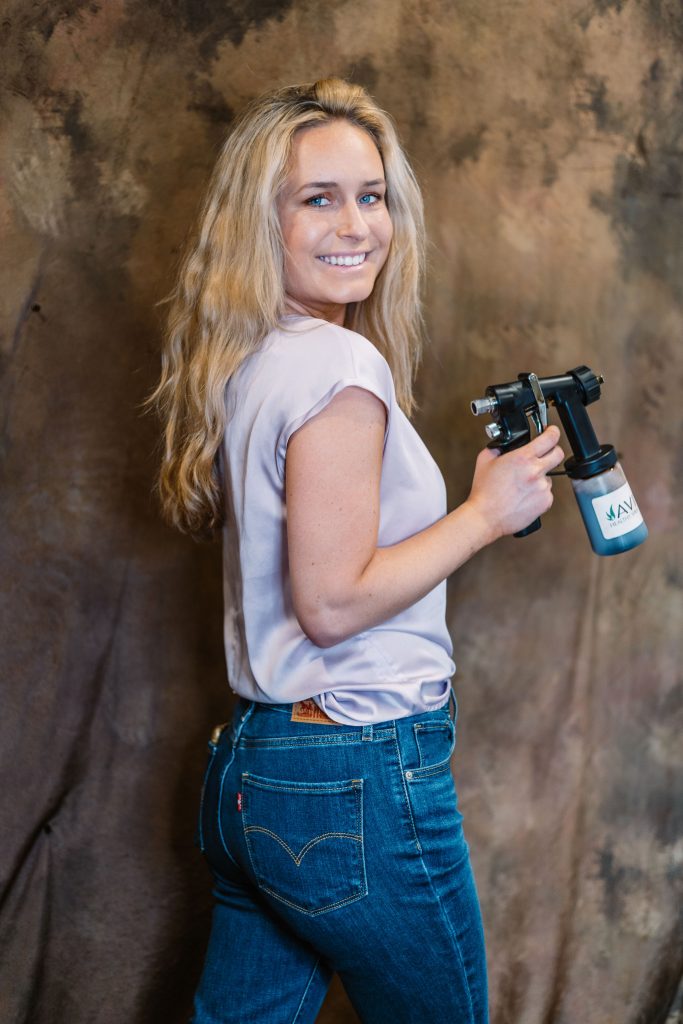 ABOUT BRONZE PALMS
My name is Emily Scott. My spray tanning business was born in March of 2020. I was a mobile spray tanner, I had an at-home studio, I was in a salon suite, and now I have a 5 room tanning salon storefront with five staff members.
I had a 6 year career in digital marketing that I carried over into the business. Our salon is very active on Instagram, TikTok and Facebook. We are very focused on marketing and we go in-depth on advertising during your training.
During your training, we cover all of the necessary legal licensure as well because, while it is important to know how to deliver the perfect spray tan, we cannot ignore legalities, taxes, and the legitimacy of your new business! I can also recommend my preferred equipment and solutions upon request.
If there is anything specific you'd like more info on, please reach out to me and I can point you in the right direction!