offered in a salon suite in Campbell.
how does led teeth whitening work?
After booking, you'll immediately receive preparation instructions to follow (via email, and text if it is your first time) so you get the most out of your teeth whitening session.
After the appointment, you'll receive post care instructions detailing how to keep your teeth nice and bright. We also review this during your session.
This is a 90 minute session that is all-inclusive of multiple rounds of whitening, whitening gel, guards, chapstick, and more!
You'll receive full access to a professional teeth whitening tech with answers to any of your questions pre and post appointment.
The gel used to lift stains off your teeth are toxin-free and FDA approved made in a regulated, teeth whitening facility; making them dental-grade. Review ingredients here.
Safe for even pregnant and breastfeeding women.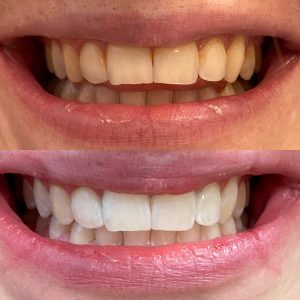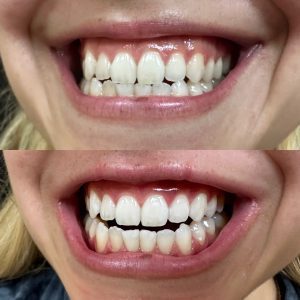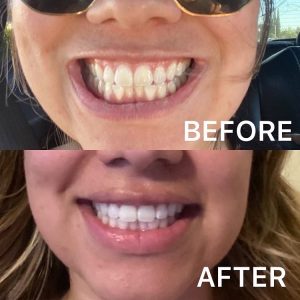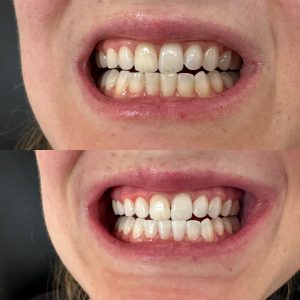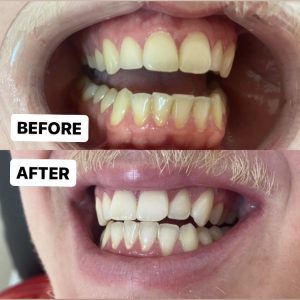 Ok, so you booked an appointment, now what??

Review the preparation instructions in your email or via text.
If you have any questions, please text, call or reply back.

When you show up to your appointment this is the process we follow.
This is an assisted service.

Review and sign the consent form, assess your starting shade.

Brush teeth with the single-use brush provided to you.

Apply sensitivity gel and leave on for 5 minutes.
Apply vitamin E to lips and gums, provided.

Wear the mouth guard to expose your teeth to the light. Red and blue light is used to lift stains off the teeth and heal the gums and mouth.

Apply whitening gel to teeth.

Put on protective goggles.


Relax for 20 minutes until the light goes off, reassess your shade. Time to relax and listen to music, a podcast, or an audiobook.

Step 8 will occur 1 or 2 more times until stains are lifted entirely and your teeth have been restored to their brightest version or your desired shade.
Sound like a lot? Don't worry, our professional team takes care of this for you.
Ready? Book now!
Frequently Asked Questions