OFFERED IN A BEAUTIFUL, NEW SALON IN CAMPBELL.
So how does RED LIGHT THERAPY work?
If you're looking for the following benefits:
Repairing damaged tissue like acne scars, stretch marks, cellulite, the appearance of texture, fine lines and wrinkles

Reducing joint pain, headaches/migraines, inflammation
Then red-light therapy is for YOU! It increases collagen in the skin and improves blood circulation to heal your skin from the inside out.
You'll receive full access to our team trained in red light therapy who can answer any of your questions pre and post appointment.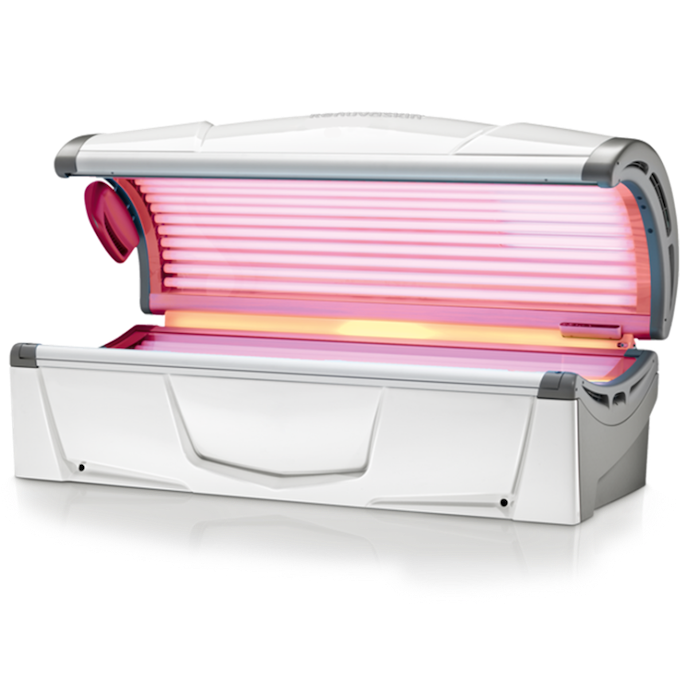 PREP INSTRUCTIONS
Avoid irritating your skin with harsh exfoliant or sun exposure the day of.
Come with clean, fresh, dry skin to get the most out of your red light session.
Moisturize if needed.
Show up to your appointment with something comfortable.
Most clients go nude for these sessions.
You're in a private room by yourself.
One of the women on staff will walk you back to the red light therapy bed and show you how to start and pause the bed. The bed will turn off when your 15 minutes run out.
AFTERCARE INSTRUCTIONS
After the appointment, it is important to up your water intake so your body can continue to flush toxins out of your system.
Book your next appointment! For the best results, schedule at least two sessions per week and moisturize the skin.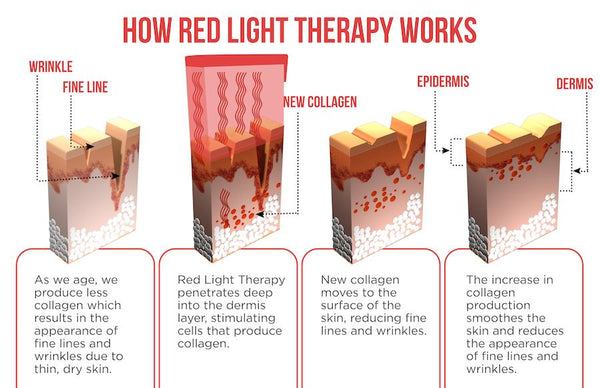 Frequently Asked Questions